Chainsaw tools and hardware

Chainsaw sharpening tools are a good thing to have for this task. So this is the chainsaw with the steel sleds that are made for this job.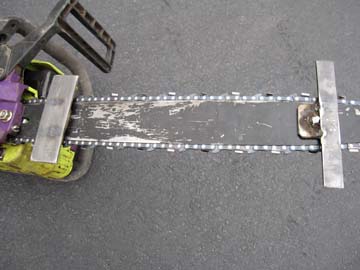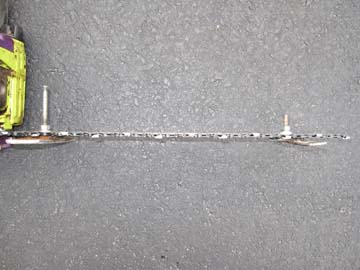 You should use a sharp chain. Make sure there isn't a lot of slack, so make sure the tension is high and it is well lubricated. If you want you can purchase chainsaw sharpening tools: file guide, files and depth gauges. The company Oregon makes the ones I got, and Craftsman™ sells them under their brand. They are inexpensive and save you the trouble of buying new chains all the time. You can search the internet on how the files are used.