Making the Neodymium Rotor
I had special N35 magnets made that followed the arc of the rotor.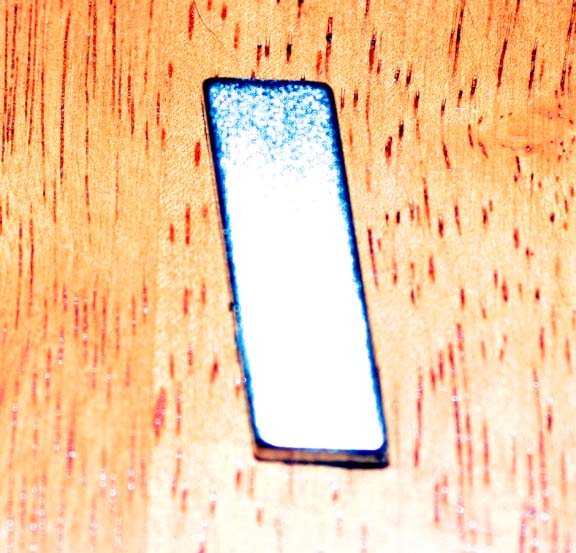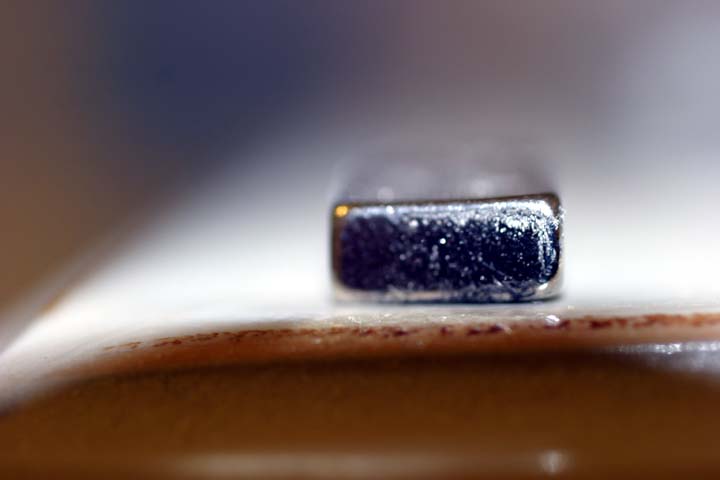 The magnet is slanted to reduce cogging. It also has a subtle arc that you can just see on its side.
Now, notice how the "standard" rectangular magnet attaches.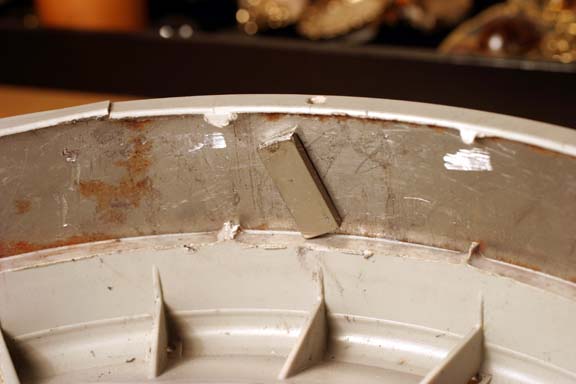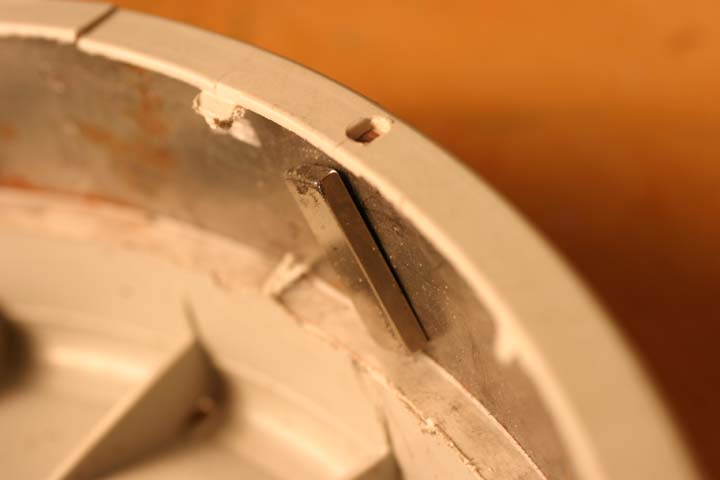 Notice the air-gap as a flat body attaches to a curved surface?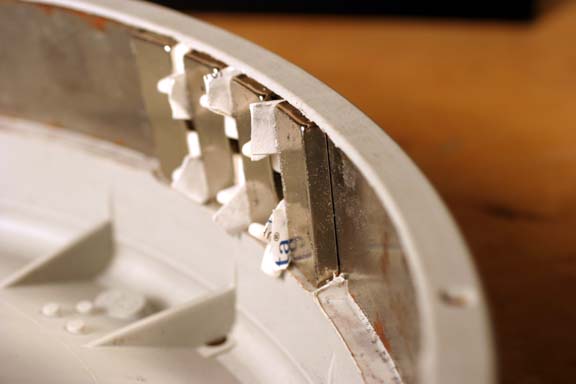 My magnets are completely flush on the rotor.
If you are interested I can have these magnets manufactored and sold directly to you from the source. The prices might vary a little, but they are roughly $2.25/magnet. Shipping from China is usually around $75. These magnets are designed to fit the curvature of the F&P rotor and can generate close to 1200W at 500rpm. If you are interested you can email me here.